Lawrence Lee Wallace works with Edward Williams III on new horror anthology – "The Dark Hallways"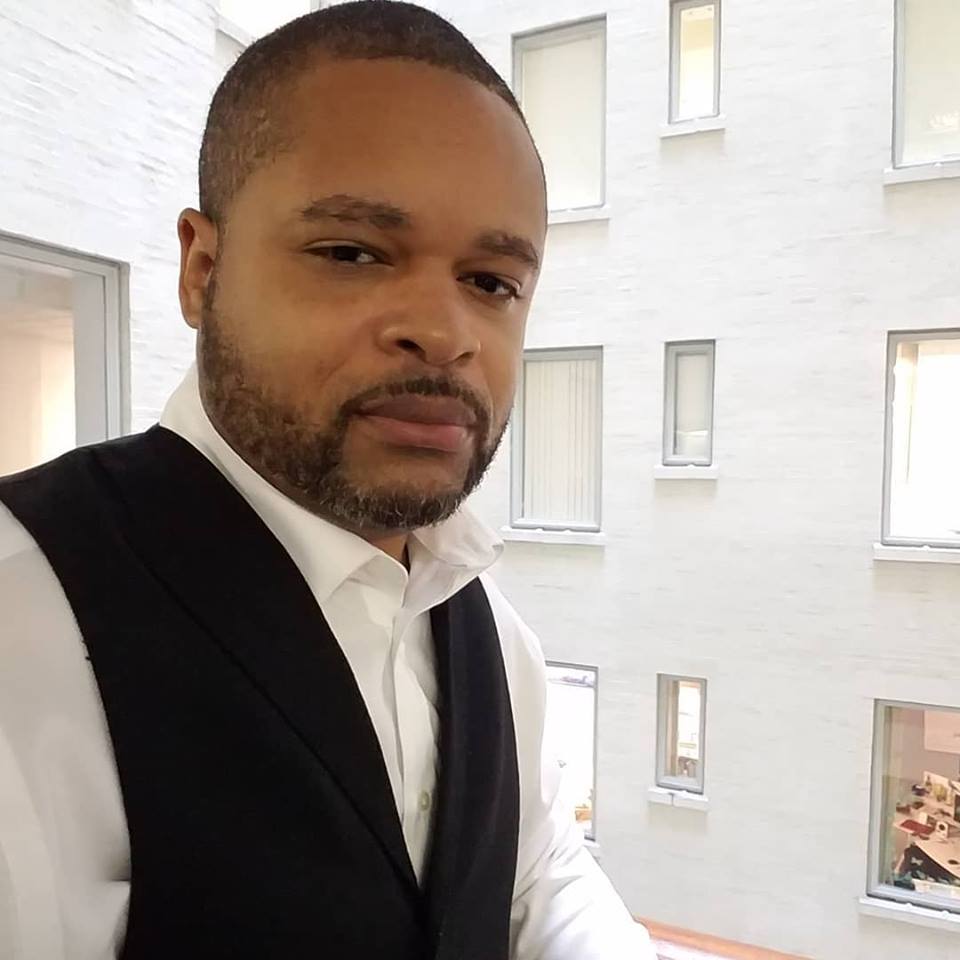 Passionate filmmaker and owner of Deep Productions Studios, Lawrence Lee Wallace, develops horror anthology titled "The Dark hallways" starring Edward Williams III as lead actor
Lawrence Lee Wallace and his team at Deep Productions Studios are again looking to offer the world the best of entertainment with the imminent release of another blockbuster titled "The Dark Hallways." Starring talented acts such as the Edward Williams III (Travis Capone, Comedy Centrals "South Side"), the project is a horror anthology that shows the world another side of Lawrence Lee Wallace that millions of lovers of entertainment do not know.
The movie is directed by Lee Wallace as he works with co-writer/co-executive producer, Angela Cobb to create the full-length horror anthology. "The Dark Hallways," which will consist of four different horror chapters offers an amazing collection of literary works that will entertain the audience, keeping them on the edge of their seats from start to finish.
Lawrence Lee Wallace and Angela Cobb have already filmed "The Little Girl in White," another amazing world that is currently available on YouTube, giving a feel for the direction and spirit of the movie.
Over the years, Wallace has worked on several projects that have made him popular in the film entertainment industry. Some of his previous works are the sketch comedy series Urban Scenze, Marvel Comics "Night Thrasher: RAVE" with Eric Lane (Chicago PD, Rel, Amazon's "The Girls & Rodney," No Chi-Raq the series, Tylon-Warren Productions "Sunshine Day") also available on Amazon and most recently the dark comedy "Pieces of David," which stars Cynda Williams (Mo' Betta Blues, One False Move, Caught Up) and the feature animated film "To Your Last Death" starring the voices of Morena Baccarin (Gotham, Deadpool) Ray Wise(Twin Peaks, Fresh of The Boat) and William Shatner(Star Trek and more).
More information about "The Dark Hallways" and other works from Deep Productions Studios, Corp is available on the website. "The Dark Hallways" is also available on Facebook.
About Deep Productions Studios, Corp
Deep Productions Studios, Corp is a filmmaking company founded by Lawrence Lee Wallace and Angela Cob, who have established themselves as distinguished, diligent, and pragmatic enthusiasts of the film industry. With over ten years of experience in moviemaking, an enviable and verifiable track record of success, the company has established itself as one of the best in movie production.
Media Contact
Company Name: Deep Productions Studios, Corp
Contact Person: Lawrence Lee Wallace
Email: Send Email
Phone: 872-666-3308
Country: United States
Website: http://www.deepproductionstudios.com/