Arknights on PC using NoxPlayer: the Definitive Guide for Newbies
After announcing a closed Beta Test, Arknights has finally been released. It features great character illustrations, Auto-deploy system, and awesome voice actors. As a mobile tower-defense RPG, players in Arknights need to recruit different operators and defense the world.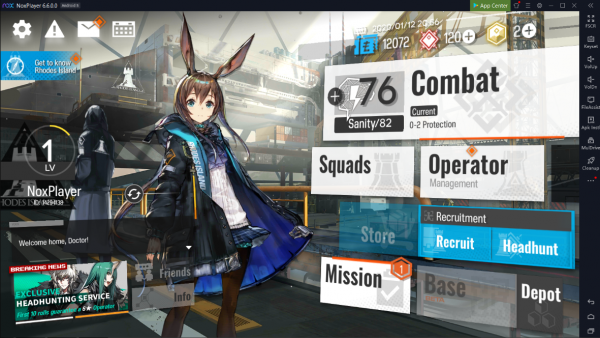 Play Arknights on PC will be a special experience. In the game's world, there are infectors with a 100% mortality rate and spread disease when they are dead. Countries all over the world decide that they need to be exterminated. However, your company aims to care for the infectors. Besides that, the company runs a military force that deals with conflicts.
NoxPlayer Collaboration
Arknights creators have an exclusive deal with NoxPlayer to ensure that users enjoy the best gaming experience. Players can download NoxPlayer form Arknights's official website. NoxPlayer is a free Android emulator. When you install it on your device, you will be able to run mobile apps on your PC. It works by creating a virtual Android tablet on your device. With the emulator installed, you can map the keys on your keyboard onto the controls for the Arknights game.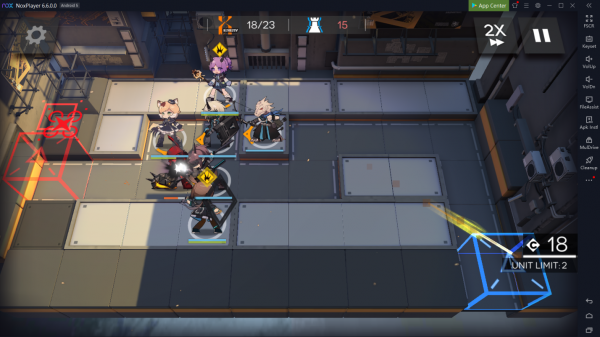 The emulator gives you the chance to play Android games on a bigger screen, enjoy great hardware performance, and have an easier time controlling the game using your keyboard. You can modify the system settings on your device. This will allow you to do things such as assign more CPU resources to the game for smoother playing experience. If you have a gamepad or joystick, you can map the game commands onto these peripheral devices as well with ease.
Benefits of Using NoxPlayer
Great Visual Experience
When using NoxPlayer, you will be able to enjoy a great visual experience due to the larger screens. The Arknights game comes with some great visual details and you will be able to enjoy them better using a PC screen. This visual experience is incomparable to anything you would experience using a mobile device.
No Worry about Draining Your Mobile Phone Battery
Building your team will take a lot of time and energy. This will no doubt drain your phone battery. However, when using NoxPlayer, you do not have to worry about draining the battery in the middle of building your team. This will ensure that you do not put a strain on your battery and possibly damage it as you play Arknights.
Multiscreen Support
If you want to play your games while performing other functions with other apps, this will be possible using the multi-screen support offered by NoxPlayer.

To begin playing Arknights, simply install the NoxPlayer Android emulator on your PC, sing in using your Google Account and search for Arknights in the Google Play Store. If Arknights is not available in your region on Play Store, you can still enjoy the game. Simply download the game's APK file and drag the file into NoxPlayer and it will be automatically installed. With a few clicks, you will have Arknights installed on your device and you can start playing your game with NoxPlayer.
Media Contact
Company Name: NoxPlayer
Contact Person: Media Relations
Email: Send Email
Phone: +86 01082826108
Address:No.1 Shangdi East Road
City: Beijing
Country: China
Website: https://www.bignox.com