Mikhail Soto – A God Loving Man who can hook the listeners with His Soulful Music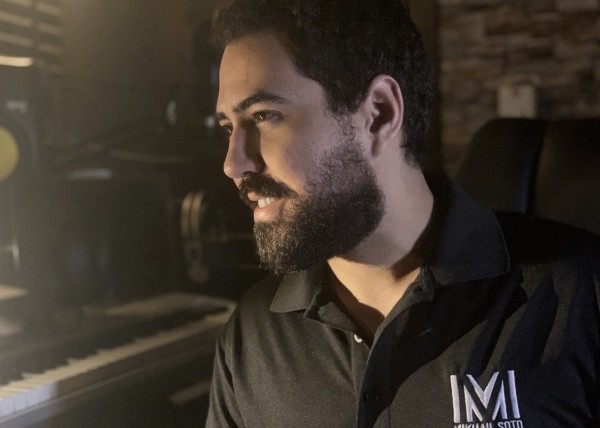 Music makes you remember God and elevates your mind. Mikhail Soto created songs, "One of a Kind" and "Stay with Me" which resonates with this idea. Born and raised in the Dominican Republic, Mikhail Soto is a 31 years old artist known for his soulful music that brings his listeners closer to God.
Now he is composing and producing Pop/EDM music and also creating an album in the same genre.
He is a versatile music producer as he composes, writes, and produces his music in a variety of music genres like Pop, EDM, R&B, Latin, and Rock with guest vocalists. He even loves to create Blues, Funk, Reggae, Salsa, and Bachata, besides others.
Reach Youtube for Mikhail latest releases.
The way he creates the music is enough to insinuate the people into it. This conglomeration of different styles makes him unique. His creativity springs from the oceanic deep to take you into the vastness of the blue sky. There is no limit to which a musician of his caliber can create and give the people something unique, touching, and soothing.
Visit Spotify for enjoying his musical extravaganza.
He intends to keep his lyrics simple and clean which people of all ages can feel connected. Calling himself a creative artist rather than a performer he wants to become an innovative genius that could take music deep into the audience's hearts. His creation is simple but with profound dexterity.
His love for music began when he was only 3 years old. His grandmother gave him a toy piano. At that time, he was able to recognize melodies from the famous piano players of that era, Raul Diblasio and Richard Clayderman. Recognizing his talent, his parents encouraged him to pursue music.
He started his musical journey as a classical pianist, he also performed as a keyboardist in local rock bands in the Dominican Republic and later selling jingles for TV, Radio, Social media, commercials, and wrote songs for Indie artists and their bands. At the beginning of 2020, he started his own production, with the album that he dedicated to God. At that time, he rewrote some of the previously written lyrics and created the new version out of the old.
Now he has 3 singles ready at the Apple music store.
He is influenced by Latin Music and got much inspiration from the popular American and British music.
His life is uncomplicated, plain, and his music soothing catering to the taste of everyone. It's spiritual and generates a positive vibe around.
For more updates and to know more about Mikhail, catch him on Instagram.
Media Contact
Contact Person: Mikhail Soto
Email: Send Email
Phone: +1 (829) 257-0049
Country: Dominican Republic
Website: www.mikhailsoto.com