My Soxy Feet Donates To Healthcare Workers Battling COVID-19, Supporting Local Communities With Its Premium Collection Of Performance Socks
Orlando, FL – My Soxy Feet, a producer of high-quality, mismatched performance socks, has been supporting athletes in Orlando, Florida and surrounding communities since its inception. Committed to empowering athletes so they can achieve their best, My Soxy Feet has emerged as a proud community partner during the COVID-19 pandemic and is supplying hospitals and healthcare workers nationwide with its collections of premium performance socks.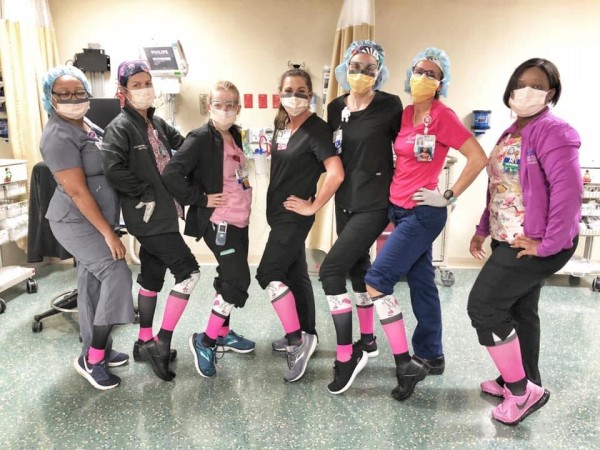 As local communities face unprecedented challenges from the COVID-19 pandemic, My Soxy Feet is empowering healthcare workers serving on the frontlines. The company has generously donated hundreds of compression socks to healthcare organizations across the United States, including Plainview & Syosset Hospital, Elmhurst Hospital, Orlando Health Arnold Palmer's Hospital for Children, Salem Health-West Valley Hospital, and Doylestown Hospital, among others.
My Soxy Feet compression socks, featuring fun mismatched designs, inspirational messages, and charity affiliations, are made with 20-30 mmHg to encourage blood circulation and keep legs feeling fresh. With seamless toes to prevent foot irritations, healthcare workers can stay fresh and keep moving as they face long hours on the frontlines. Each donation by My Soxy Feet has been received with profound gratitude and appreciation.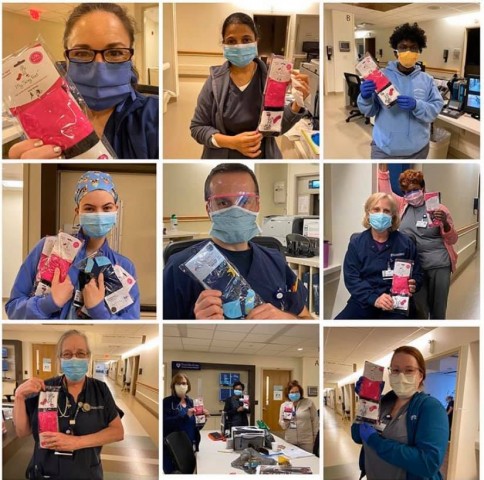 No matter how the COVID-19 pandemic evolves, My Soxy Feet stands committed to its mission and is ready to support athletes, communities, and charity affiliates in getting out and getting fit, even in the darkest days.
To learn more about My Soxy Feet, or to browse its performance sock collection, please visit MySoxyFeet.com.
About My Soxy Feet
My Soxy Feet is a small business, family-owned and operated, in Orlando, Florida. Combining a passion for fitness with the ability to inspire others, My Soxy Feet brings smiles to athletes of all shapes, sizes, and ages and encourages a positive attitude toward health, fitness, and active lifestyles.
To learn more, please visit MySoxyFeet.com.
Media Contact
Company Name: My Soxy Feet
Contact Person: Media Relations
Email: [email protected]
Phone: 407-687-5160
Address:PO Box 953363
City: Lake Mary
State: FL 32795
Country: United States
Website: www.mysoxyfeet.com