Natural Language Processing in Changing Banking for Good, says Deltec Bank, Bahamas
According to Deltec Bank, Bahamas, "With a focus on customer experience (CX), NLP technology has taken on a hyper-personalization of AI"
If this is the first time you've heard the term Natural Language Processing (NLP), then understand that it is using artificial intelligence (AI) and Machine Learning (ML) to derive meaning from human languages. In short, it means computers taking input from spoken word rather than keyboard clicks.
Truth be told, NLP has been around for years. Consumers may have been dealing with this form of computer input over time and had not realized it (e.g. think about when you've made a technical support call on the phone).
Chatbots
Keep in mind that NLP is not just associated with voice calls. NLP refers to human language processing. For example, a consumer may visit a webpage to engage a company's support department to discuss an issue. Odds are very high that the initial exchange of information is between the consumer and a "chatbot". This chatbot is a set of algorithms that have been designed to answer the most common questions often put to the support team. More complex issues will pass the conversation on to a real human to deal with once the algorithms acknowledge it cannot remediate the problem automatically.
Many large banks and financial firms currently use AI enabled chatbots as a means to assist consumers with a variety of tasks. Chatbots advantage is that they are avaliable 24/7, tearing down any references to traditional banking hours. This is especially important give the global scope of client locations. Since its inception, consumers have been very receptive to conversing with chatbots for a variety of instances, thereby making banking a logical next step for financial institutions to invest in.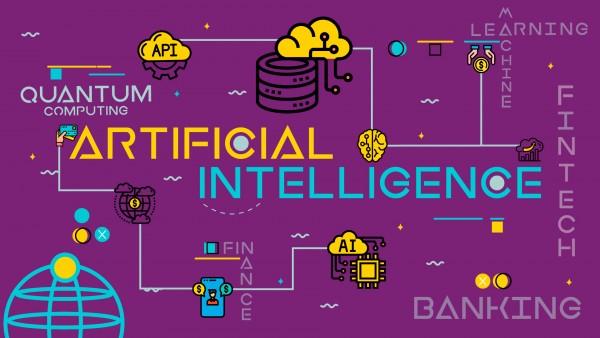 Natural Bespoke Automation
According to Deltec Bank, Bahamas, "With a focus on customer experience (CX), NLP technology has taken on a hyper-personalization of AI where the goal is to treat every individual as a bespoke individual and not part of a grouping or bucket of consumers in a broad-based category."This has allowed banks to better personalize their content when interacting with a consumer as well as offer personalized advice or guidance. Additionally, with each interaction, the consumer profile is updated with new information, so the AI algorithms can make better recommendations and bring together and present data or product opportunities that are specifically tailored to that particular consumer.
Consider for example, the use of AI to allow banks to provide better personalized offerings related to insurance based on the location of the client, if they are planning a move, coming home from deployment service, including associated offerings based on any combination of consumer events. Without AI and NLP, this cannot be achieved at the scale it is now working toward.
Other Uses
One of the lesser seen advantages of NLP in banking is in intelligent document search. Sometimes the most mundane of tasks can take up considerable time during the course of a week. By introducing AI with NLP, document search can be an algorithmic process that will search, read and extract relative, accurate documentation related to the current query. This would include sifting through legal agreements, contracts, documents, policies, archived information etc.
Integration with voice interactive technology including Alexa, Google, and Siri for example, are another point of NLP interaction. Using NLP with these voice services allows consumers the freedom to conveniently make simple requests of their bank, be it an enquiry into account balances or simple transfers from one account to another etc.
Last words
Natural Language Processing (NLP) will continue its presence in banking as it learns to process financial information and create better algorithms in response to ever evolving consumer demands. NLP, whether by chatbot or by a voice virtual assistant, will increasingly provide more accurate interpretation of consumer requests and in turn, create more opportunities from consumers to engage with new banking products and services tailored to their specific needs.
Disclaimer: The author of this text, Robin Trehan, has an Undergraduate degree in economics, Masters in international business and finance and MBA in electronic business. Trehan is Senior VP at Deltec International www.deltecbank.com. The views, thoughts, and opinions expressed in this text are solely the views of the author, and not necessarily reflecting the views of Deltec International Group, its subsidiaries and/or employees.
About Deltec Bank
Headquartered in The Bahamas, Deltec is an independent financial services group that delivers bespoke solutions to meet clients' unique needs. The Deltec group of companies includes Deltec Bank & Trust Limited, Deltec Fund Services Limited, and Deltec Investment Advisers Limited, Deltec Securities Ltd. and Long Cay Captive Management.
Media Contact
Company Name: Deltec International Group
Contact Person: Media Manager
Email: Send Email
Phone: 242 302 4100
Country: Bahamas
Website: https://www.deltecbank.com/