Hip Hop Star, Raaddrr-Van, Announces The Release Of His New Single, "Invisible Danger-CoronaVirus"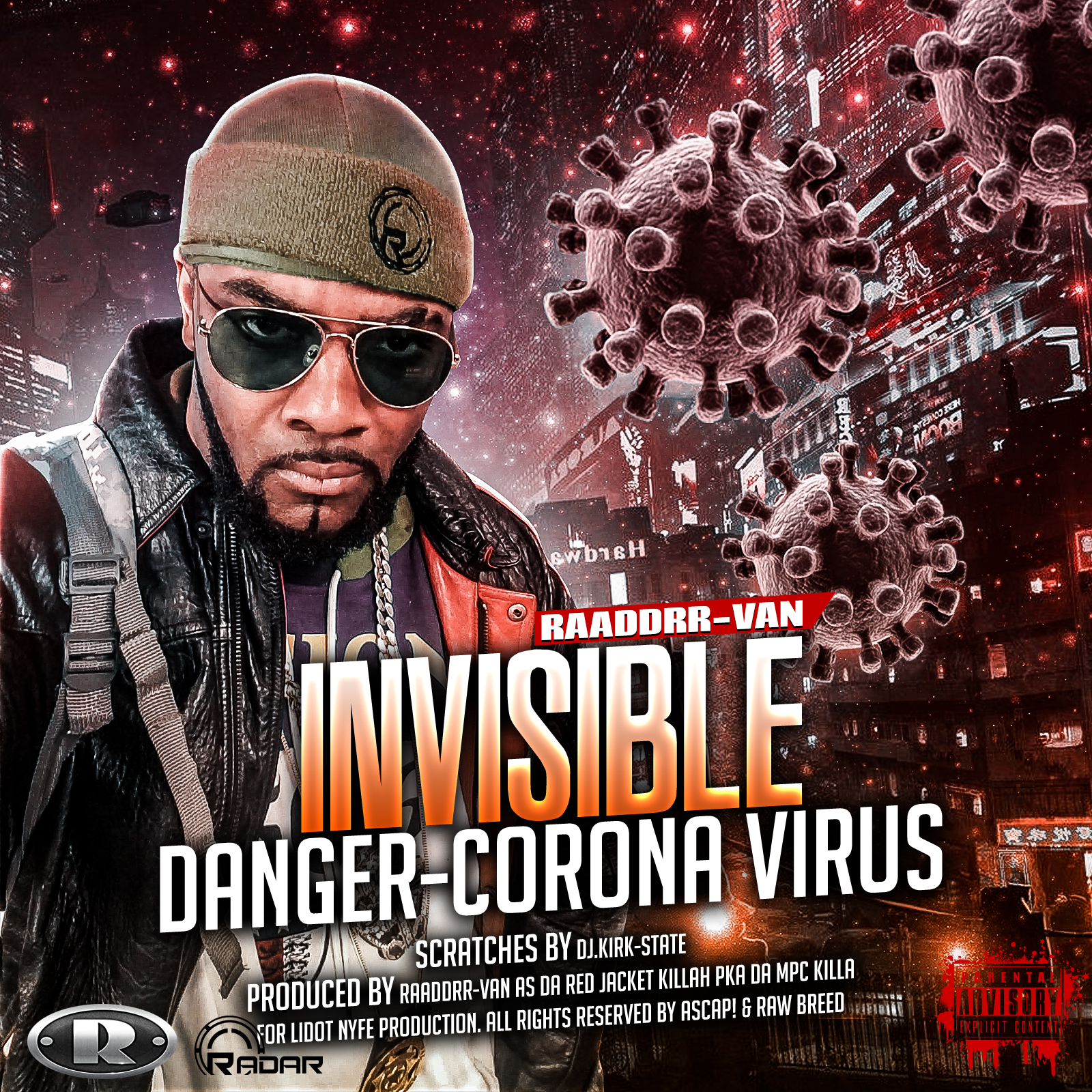 April 9, 2020 – Talented hip-hop producer and rap artist Raaddrr-Van pka Red Jacket Killah aka Da Mpc killa, proudly announce the release of his latest single titled, "Invisible Danger-CoronaVirus." Chronicling the journey and battle with this present pandemic situation ravaging the World, the new song strives to create a picture of how people are suffering from the fast moving pandemic presently creeping the World's economy, particularly in NYC.
It is no longer news, how Corona virus is changing the phase of the World and the business ecosystem in general as so many businesses and fun-filled activities are been crippled all over the World and that led to the release of the song by Raaddrr-Van.
Invisble Danger-CoronaVirus is the latest hit by Raaddrr-Van, it is a song that brings a fresh vibe to all Hip Hop fans with an intriguing story revealing how internal struggles of the present situation can lead people to create stereotypes. The new song brings hope and helps people see the beauty in one of the most difficult moments throughout the World.
For more information about the song, please visit http://www.rapordie.com/profiles/blogs/raaddrr-van-invisible-danger-cor0navirus
About Raaddrr-Van
Raaddrr-Van is an American music producer, multi-instrumentalist, author, rapper, actor, composer and filmmaker. A prominent figure in hip hop, he is the de facto leader of the Wu-Tang Clan. Raaddrr-Van is a natural talent whose meteoric rise has made him a national inspiration to upcoming artists and placed him in the spotlight. He's dexterity can be both lovely and magnetic as he entertains his audience with great vigour.
His instagram handle is @daraaddrrvan and twitter @raaddrr
Media Contact
Contact Person: Raaddrr-Van
Email: Send Email
Country: United States
Website: http://www.rapordie.com/profiles/blogs/raaddrr-van-invisible-danger-cor0navirus