Artificial Intelligence Will Change the Banking Sector says Deltec Bank, Bahamas
Machine learning uses algorithms to determine if specific activities from consumers seem out of character when compared to previous spending habits. – Deltec Bank
Some individuals see the advancement of artificial intelligence as an indispensable technology that the banking sector can utilize to generate new revenue streams. Others look at AI as an existential menace to the very existence of jobs. When up to 1.2 million employment opportunities could get lost due to the automation and self-regulation capabilities that AI software provides, then it is a topic that must be taken earnestly.
Artificial intelligence might seem like another marketing buzzword today, much like the notion of Big Data was back in the early 2010s. There is always a possibility that the banking sector could reject the ideas that AI provides because something bigger and better comes along in the next five years. It also provides the potential to create massive disruptions of workflows and dislocate millions of workers.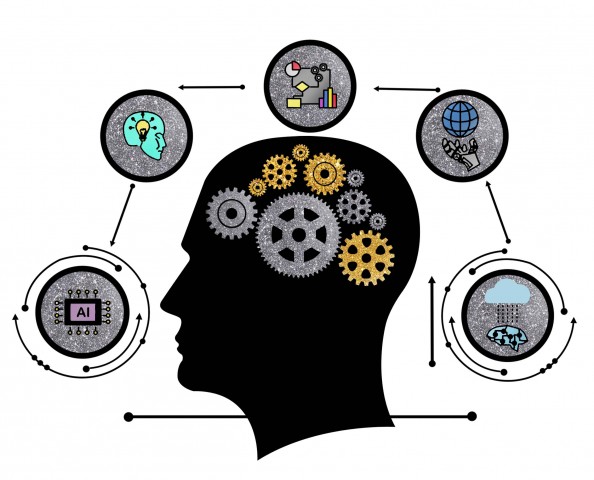 AI additionally has the power to tackle the repetitive tasks of the banking industry to leave the creative or intricate duties for humans to complete. What we do know is that this technology will change the banking sector in several beneficial ways. How it accomplishes that feat is still up for debate since we are still in the early phases of its implementation.
Are Workers in the Banking Sector Ready for AI?
Most banking sector officers say that their organization is not yet ready to work with artificial intelligence concepts and theories. According to a survey of 1,300 workers by Accenture, only 40% of current bank employees declare that they are "very" confident in their ability to work with intelligent technologies. That's in comparison to 48% who state that they're "somewhat" confident and 12% that are "not" confident at all.
It's not surprising that the youngest operators in the banking sector are the most likely to announce that they're confident in their capacity to work with AI. 47% of the employees in this age group proclaimed as much on the Accenture survey, with only 8% reporting that they weren't ready for this change.
Baby Boomers are the least confident workers in the banking industry, with 19% stating that they're not satisfied with their ability to work with intelligent technologies. What is fascinating about this survey, however, is that the older generation was slightly more confident than Generation X, with 31% saying they're "very" confident. Only 30% of the younger workers declared the same thing.
Although bank industry agents might be lacking in confidence, they are not short on enthusiasm when thinking about future eventualities with artificial intelligence. The same survey of 1,300 workers by Accenture notes that 75% aspire to develop the needed skills for success, 67% say they expect AI to generate new opportunities, and 61% note that the technology could make their jobs more delightful.
Even though industry executives suggest their employees are not prepared for the change to artificial intelligence, very few are proposing to invest in supporting their workers' acquisition of the skills needed for the transition to this new technology. According to an Accenture survey of today's top 100 bank executives, 54% say that addressing the growing skills gap is a priority, but only 3% plan to heavily invest in retraining for their staff.
Four Ways That AI Alters the Banking Sector with Its Presence
Banking industry executives might believe that their subordinates aren't ready for the influences of artificial intelligence yet, but that doesn't mean they are overlooking this technology. 52% of financial services leaders are currently tendering substantial investments in AI, according to a study published by PricewaterhouseCooper. 72% of the decision-makers in these establishments state that it will become a business advantage for the future.
What do these alterations suggest from a realistic viewpoint for the banking sector? Artificial intelligence has the capacity to make the following modifications to the industry with its implementation.
1. Customer Service Improvements
Although engaging person-to-person contact continues to be an integral component of the banking sector, chatbots are generating automated opportunities to handle routine inquiries or concerns. Then the technology can convey anything too complicated for it to manage to humans, freeing up time resources so that employees can be more prolific on other tasks that enhance revenue streams.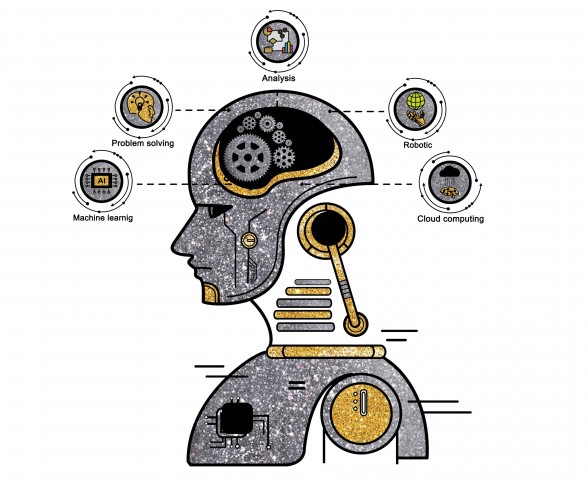 2. Security and Fraud Detection
This issue will always be one of the top priorities for the banking sector. The technological advances that artificial intelligence provides allows institutions to analyze millions of transactions each year to determine if hidden security threats are present in individual accounts. Machine learning uses algorithms to determine if specific activities from consumers seem out of character when compared to previous spending habits. It can also provide improvements to the user authentication process.
3. Mobile Banking
AI fundamentally reshapes the customer experience from a mobile banking perspective. It empowers institutions to provide a comprehensive set of banking services 24 hours a day, seven days per week, without compromising the opportunities for customization. This technology can remind consumers that they have bills coming due, answer questions about financial services, or check account balances.
4. Algorithmic Trading
The human brain has significant limitations on the amount of data it can process in a single moment. Algorithms used by artificial intelligence don't have this limitation. The technology embraced by the banking sector can analyze thousands of different data pieces simultaneously to provide investors with a clear view of expected gains or potential risks. That makes it a useful tool when evaluating the veracity of specific trading conditions.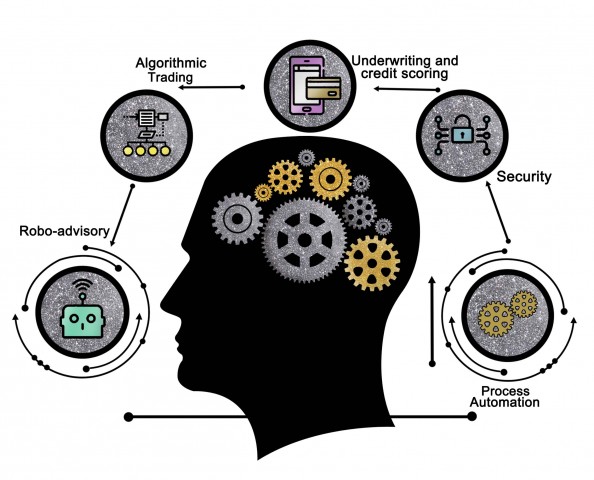 What's Next for AI in the Banking Sector?
According to Deltec Bank, Bahamas – "Artificial intelligence won't take over the banking sector overnight. This technology currently provides us with a glimpse of what direct interactions and investment strategies will look like in future days." It is essential to remember that the impact of AI doesn't end with trading stocks or checking balances. This technology can analyze social media posts, news stories, and other information sources to predict the impact of social factors on the marketplace.
As we all work to become more comfortable interacting and interfacing with AI to leverage its benefits, there's one constant that impacts us all. Technology forces us to continue evolving our perspectives on what is possible. The institutions and employees in the banking sector that can adapt the fastest to this changing world will be those that experience the most success.
Disclaimer: The author of this text, Robin Trehan, has an Undergraduate degree in economics, Masters in international business and finance and MBA in electronic business. Trehan is Senior VP at Deltec International www.deltecbank.com. The views, thoughts, and opinions expressed in this text are solely the views of the author, and not necessarily reflecting the views of Deltec International Group, its subsidiaries and/or employees.
About Deltec Bank
Headquartered in The Bahamas, Deltec is an independent financial services group that delivers bespoke solutions to meet clients' unique needs. The Deltec group of companies includes Deltec Bank & Trust Limited, Deltec Fund Services Limited, and Deltec Investment Advisers Limited, Deltec Securities Ltd. and Long Cay Captive Management.
Media Contact
Company Name: Deltec International Group
Contact Person: Media Manager
Email: Send Email
Phone: 242 302 4100
Country: Bahamas
Website: https://www.deltecbank.com/