Erynn Eriynee Brings Singapore And Malaysia Together On Her New Single – "Mungkiri"
Talented pop singer, Erynn Eriynee, continues to make the headlines with her latest release titled "Mungkiri"
Erynn Eriynee dropped her second single "Mungkiri" on August 7, 2020 across several digital platforms and the song has become an almost immediate success, entering the Latest Pop Chart on Spotify. The amazing reception the song has gotten since it was released can be largely attributed to its uniqueness, involving the collaboration of two music heavyweights – Waffi Ahmad from Singapore and Sulu Sarawak from Malaysia.
It is looking like the dawn of a new beginning not only in the Asian entertainment industry but the global market as fast-rising music star, Erynn Eriynee, has continued her impressive run with the release of "Mungkiri." Erynn first made the headlines after appearing in a competition – Dangdut Akedemi Asia 5 in 2019, where her captivating talent and passion for music stood her out. She subsequently dropped her debut single titled "Bayanganku," which was composed and written by Jumali SanoTri. She has gone on to do backup for many artists in several performances on television.
Erynn's latest single was composed by Waffi Ahmad, with Sulu Sarawak, a famous lyricist from Malaysia writing the lyrics. The song was recorded in Singapore by producer Amyr Abadawn of Voz Management. Mungkiri was originally done in 2012 by Waffi Ahmad but was never released to the public. Talented producer, Amyr Abadawn, however, decided to re-make the song with a new beat to follow the latest music trends after more than 8 years of waiting. There was no other better person to make the song than the talented Erynn Eriynee, who is also a singer under the auspices of Voz Management. The song has continued to do well across several platforms, bringing relief to do world in these challenging times of the COVID-19 pandemic.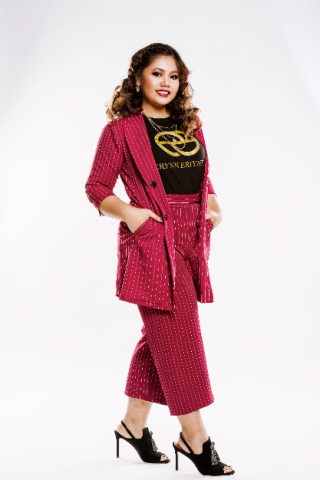 Sulu Sarawak, the writer of "Mungkiri," is known for her amazing songwriting skills, working with A-list artists like Dato Seri Siti Nurhaliza, Jaclyn Victor, Imran Ajmain, Kaer Azami, Ramlah Ram, Bob Akedemi Fantasia, and a host of others. The award-winning entertainer won a competition in Anugerah Juara Lagu 2008 and Anugerah Industri Muzik 2008 with the song entitled "Izin Ku Pergi." She also won bronze medal in Hollywood Original Asean Song 2009 with "Jika Engkau Pergi."
In addition to entering the latest pop chart on Spotify, "Mungkiri" has continued to receive praise from many artists such as Liza Hanim, Akma Akedemi Fantasia, Bob Akedemi Fantasia, Chomel, and popular composer and singer, Amirah Ali.
"Mungkiri" is currently available across several digital platforms, including YouTube, iTunes, Spotify, and Facebook.
//
Media Contact
Company Name: Voz Management
Contact Person: Amyr Abadawn
Email: Send Email
Country: Singapore
Website: https://open.spotify.com/album/6qOAEfhNyEQYSe7TtRMlea?highlight=spotify:track:6wyeKPUUzr6sP1k4MBBR7z