The Million Dollar Preemie Laura Clark – Founder Of Wellness & Park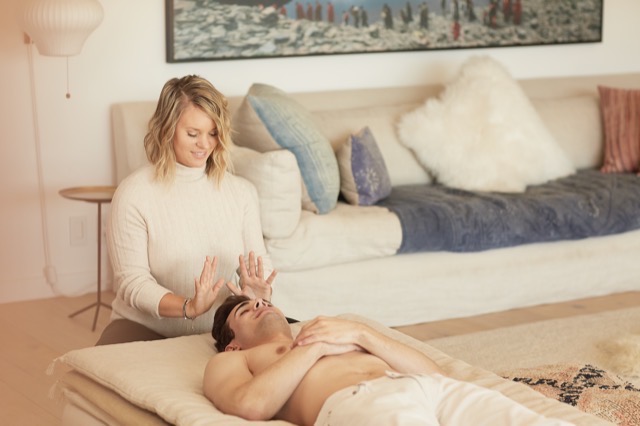 Beginning her life with a strong desire to live. Founder of Wellness & Park, was born with 26th weeks a medical miracle Laura Clark's journey of growth and past experiences as a preemie has been an intriguing tale which certainly leaves a impression to inspire others in their ups and downs of life. After undergoing a tragic experience of losing her twin sister during her stay in the incubator, it surprisingly made her stronger to conquer the pace of this world. Known to have grown up amidst the conventional boundaries of Osho retreats, Buddhists, catholic dogmatic grandmas, drunkards and an environment where beauty and materialism where mistaken for love, she has been a consistent warrior of her dreams.
She says "The strength which kept me alive were my spiritual animals especially the puma, which helped me to run faster or be stronger. It worked and helped me to compete with my mental limitations."
Through her own health problems, Clark progressed the journey of healing practices through the study of Shamanism followed by Ayurveda in India which began to embrace her true life purpose, nudged her development and power to focus on healing and helping others to sync their authentic power and emotional sobriety. Laura says, "With 16 years I experimented with 'the secret' but found out soon that you have to be very specific." Experienced with premium names, Laura grew stronger and better after traveling relentlessly to numerous parts of the world, working in renowned luxury hotels and establishing two companies in the wellness industry working with clients including McKinsey & Company, Apple, Princess of House of Saud, UBS and so on! While she persistently believes in healing and beautifying others' lives, she has been healing terminally ill cancer patients with the beauty of soul transition. When Laura was 24 years old her work was recognized by the founder of Blackberry, Markus Mueller, who supported and invested in her business idea. With a great experience in the healing arts and self-improvement, Laura is a Reiki Master in Usui Reiki, Yamabushi Reiki and Quantum Energy Reiki certified by the International Association of Reiki Practitioners and the International Reiki organization.
Laura says, "The answer to my life message is to carry on my legacy as an extremely premature infant who brings hope and faith to parents. According to statistics preemies born in the 26th week of pregnancy have a life expectancy between 18 and 36 years. I am 34 years old now and still alive. What a blessing! We are not defined by statistics, we shouldn't be judged or put into a cluster made by patriarchal structures or limited mindsets instead focus on where we are and how we, despite our daily challenges, can help others with honest and authentic loving compassion. Kindness has no price tag."
In 2018 she founded her third company Wellness & Park which aims to bring people back to the energy of life and their loving authentic selves. Clark changes the "impossible" to "possible" by her own example and strives to make this world a more full and loving experience.
She states "Through the beautiful energy of the universe we create abundance in our lives and raise awareness, compassion and love within and around us to nourish and heal the human heart and soul." She further emphasizes, "A deep relaxation will show up through the body which is a sign of the body letting go of all stressors and bad vibes in the nervous system. It will be noticed how the mind starts to calm down and you will enter a state of deep relaxation that's when everything becomes possible in this moment."
Profoundly and powerfully growing, Laura is constantly active to enlighten and celebrate healing processes with her clients through Wellness & Park.
Media Contact
Company Name: Sunshy Digital Media Agency
Contact Person: Vishal Jain
Email: Send Email
Phone: +1 213 457 3561
Address:340 S LEMON AVE #7249
City: WALNUT
State: CA 91789
Country: United States
Website: https://www.sunshy.co