GripShot debuts the World's First Trifecta Mobile Photography Device
The team at GripShot is pleased to unveil its plans to enhance smartphone photography with their new line of devices: An Icon for the Future of Mobile Photography, the G-Series. GripShot's new invention attaches straight to mobile phones and instantly enhances the power of photography. A representative from GripShot best described the effectiveness of the G-series in mobile photography when he said, "the best camera is indeed in your pocket". Their Kickstarter campaign is live now:
https://www.kickstarter.com/projects/thegripshot/gripshot?ref=ihejxh&token=d792a433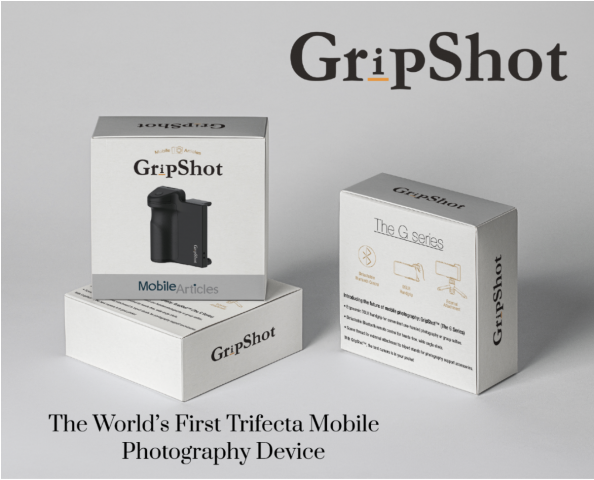 GripShot is described as a device that manages to bolster all the aspects of smartphone photography and pushes it beyond with practicality and versatility. The device's sleek and classic design is easy on the eyes, with its outward appearance exuding quality and sophistication. Its sturdy ergonomics yield comfort and control; Emulating the physical qualities of a serious DSLR camera that many yearn for, its handgrip. GripShot's signature handgrip is optimally-sculpted to offer a robust grasp for taking Single-handed Landscape shots perfectly. Eliminating awkward hand positioning and risks of dropping mobile phones amid photography. Also, taking group selfies is a breeze with the additional mobility provided by the non-slip grip, there seems to be no shooting task too daunting with GripShot.
The second feature of its trifecta functionality: the Detachable Bluetooth Remote, is very much the Holy Grail for hands-free photography. Taking the lid off possibilities for Wide-angle shots and Solitary photography. Off the list, GripShot comes in handy for that are people looking to capture those yoga poses during sessions, or review their movements and postures during workouts or sports, and even to record their dance moves during solo practices. More importantly, users will no longer have to get a stranger to capture their precious personal moments. GripShot puts satisfaction entirely in the user's control.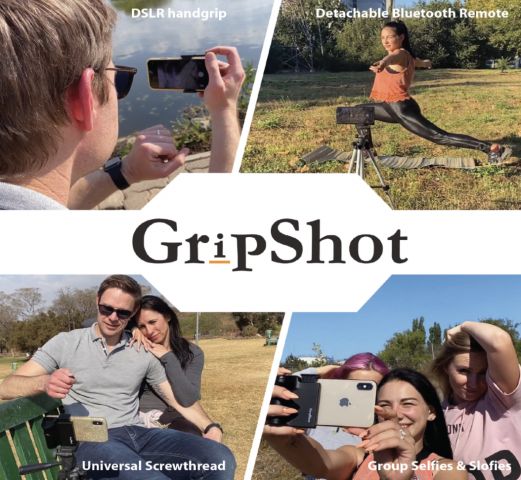 GripShots' Integrated Screwthread enables convenient attachment of any standard tripod stand (with ¼" screw mount), Vlogging accessories and external mobile equipment. Coupling that with the detached remote allows users to control the exact timing of shutter release from a distance as far as 10 metres. This allows users to take the perfect shot even when they are not holding their phones. This feature effectively reframes the way users interact with their smartphone cameras. Providing enhanced functionalities and unrivaled flexibility, this is an accessory that every smartphone owners need in their arsenal for photography and videography.
GripShot revolutionizes on-the-go smartphone photography with this release. Considering the prowess of camera lens on modern day smartphone rivalling that of a high end digital camera, the G-series is the perfect mobile companion for all smartphone users and photography lovers. DSLR handgrip. Detachable Bluetooth Remote. Universal Screwthread. These indeed make the perfect trifecta for an Ultimate Smartphone photography experience. Very much as claimed, with GripShot, users now have the best camera in their pocket.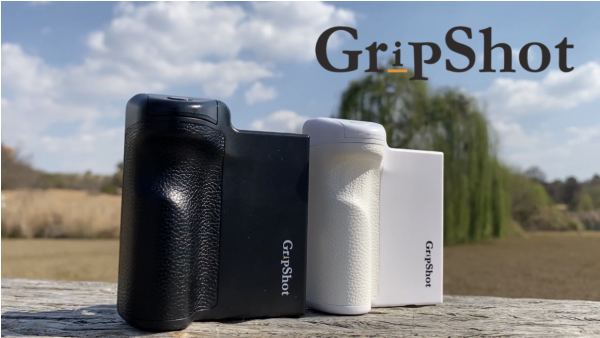 TeamGripShot have decided to launch the campaign in 2020, amidst a global pandemic and a chaotic year, as the committee truly believes GripShot would serve as a beacon of hope to some. The emergence of the G-series to mobile photography will serve as a reminder of life's fragilities, and to appreciate and capture the moments live, while keeping faith in a brighter future to come. Beyond the quality functionalities that GripShot has to offer, the corporation hopes to propagate joy and faith during this Festive Season. To bring this vision to reality.
Kickstarter Campaign: https://www.kickstarter.com/projects/thegripshot/gripshot?ref=ihejxh&token=d792a433
For more information, use the media contact outlets below.
Media Contact
Company Name: GripShot
Contact Person: Danio
Email: Send Email
Country: United States
Website: http://thegripshot.com/