Introducing OneConnectionIT: a Consultancy firm specializing in Tailored IT services and business solutions

OneConnectionIT is serving as the ultimate destination for all IT needs of any small and medium business in and around Navarre. The consultancy firm specializes in a wide range of services, including tailored IT services and support for SMBs.
"OneconnectionIT's clients benefit greatly when they choose to partner with us. Not only will you have more energy and time to focus on your business while we handle your IT needs, but you'll experience happier and more productive employees, too", said the owner of OneConnectionIT.
OneConnectionIT has a dynamic team of IT enthusiasts that are extremely friendly and super skilled, to give the business owners an amazing growth experience in their businesses. The entity expertly combines its services to provide its clients with customized help and support. OneConnectionIT's innovative approach starts with a thorough investigation of what its client's company needs to succeed and then makes customized service packages for each client.
Talking about the services by the firm, OneConnection provides POS/ Merchant Services, Helpdesk and Managed IT services, VoIP services, Data Backup and Recovery, and Network Security Services.
The company website also features educational blogs, to protect people from online financial frauds, blogs about other topics such as informational blogs, blogs about different new gadgets, and many more.
"You will never have to worry about extensive downtime again with our 24/7 monitoring services, and our cloud service will give you an interactive tool that will help all of your employees communicate with ease", said the owner of OneConnectionIT.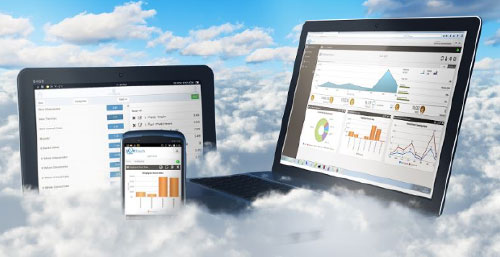 Small businesses need cost-efficient vendors to fulfill their IT needs and help them grow, and during the wake of the pandemic, cost-effectiveness has become the most important requirement to be fulfilled. Technologies like Hybrid Cloud, Accounting Softwares, CRM software are a necessity to run a business in the current time.
OneConnectionIT has gained a lot of traction in the market, owing to its cost-efficient, customisable and quick service, and dedicated support team.
Map link: https://goo.gl/maps/wxnhedkizY3XeCXb6
To learn more, contact the media outlets below.
Media Contact
Company Name: OneconnectionIT LLC
Contact Person: Media Relations
Email: Send Email
Phone: (850)465-4073
Address:1766 Sea Lark Ln Suite D
City: Navarre
State: FL 32566
Country: United States
Website: https://www.oneconnectionit.com/