Entrepreneur and artist, J YOUNG MDK 's releases new single "Grandma House"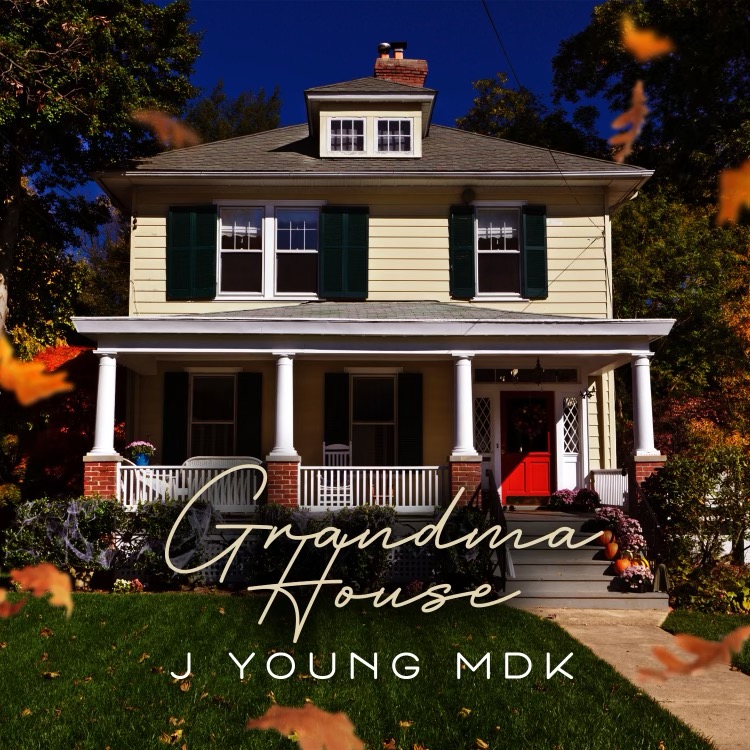 "Grandma's house is a place where good memories were made and new ones created, whether you're a kid or as an adult."
Grandmothers always have our backs. They always have wisdom and treats to share.
His newest single, which dropped Nov. 11, is called "Grandma's House." Here, he shares the value that grandmothers hold in our lives, along with the magic of visiting her place especially during the approaching holidays.
Grandmothers always have our backs. They've watched us grow up and know our family too. They always have wisdom and treats to share. Grandma's house also can be a great place to visit for any occasion, where good memories were made and new ones created, whether you're a kid or a grown-up.
His song also shares that whatever someone calls their grandma – maybe Nana or Abuela – she always can play the same important role in many people's lives.
The Atlanta-based singer, songwriter, and the actor is especially excited to be tackling this positive subject matter this time of year. He's also created a unique promotion by inviting anyone to send in a photo or a video, either of them with their grandmas, or their kids with their grandma.
J Young MDK began to accept submissions on Oct. 31, so there would be plenty turned in by the date of release of his new single. So far there have been a wide variety that have already been sent in, and he hopes more people will continue to do so this month.
Photos and videos can be sent to [email protected].
He said anyone is welcome to send something in, whether they're fans, general listeners, or people who just love their grandmother or grandmothers.
The song is another way that Young MDK continues to demonstrate his musical versatility, along with connecting with fans.
For instance, "Misconceptions," which came out earlier this fall, marked a return to the tougher, grittier, street rap style he used to perform as a teen. As he continued to grow musically, he has tried all sorts of different styles.
In the summer, he even sung about killing vampires on the soundtrack to "Day Shift," a popular Netflix film about L.A. undead hunters.
He also made musical history in 2020 by releasing two full-length albums of different genres on the same day, a hip hop and an R&B album. This was followed up by an alternative album a few weeks later.
Along with performing around the country this spring as part of Latto's 777 Monster Energy Outbreak Tour this spring, J Young MDK has already released several singles this year, in anticipation of a new full-length album expected by the end of the year.
To keep up with J Young MDK, follow him on social media @jyoungmdk and visit https://www.preneur.ai/Jyoungmdk
Media Contact
Company Name: UPSCALE PR
Contact Person: Lesley Logan
Email: Send Email
Country: United States
Website: https://upscalepr.com/