AsianDate Delivers Inspirational Tips on How to Improve an International Dating Profile to Attract Matches Worldwide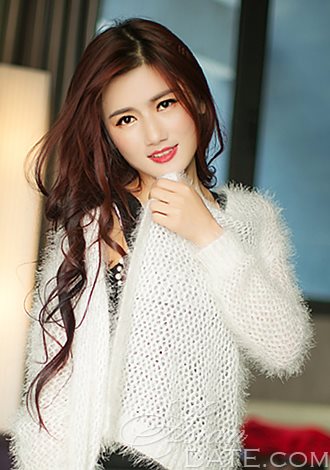 AsianDate has revealed some powerful tips on how to boost an international dating profile to attract matches from all over the world.
AsianDate, the online dating platform for global singles looking for the best Asian matches, has shared some wonderful tips that can boost international dating profiles and help members attract matches from across the globe.
AsianDate is an international dating service that has built a reputation for connecting its members with the best Asian matches. The dating service has delivered great tips for members to improve their international dating profile so that they can attract even more attention from matches worldwide.
Singles eager to meet matches and start a relationship online often do not realize the importance of having an impactful dating profile. Many people who date often view profiles of their potential partners but neglect to make their own profile as good as it can be.
Setting a great example is important while chatting with matches. This is a very important truth in online dating. It is easy to make changes to a profile and the impact it has on people will be felt strongly.
Firstly, the most important aspect of a dating profile is the inclusion of high-quality and interesting photos that can capture the best side of a person. Adding some high-quality photos can really add to the interest of a profile. It is also important to update the photos at regular intervals to showcase the passing of time and the passing of different seasons of the year.
A profile can be improved and made even more powerful by making small changes such as using the right words. Members can make use of the right phrases and terms connected with their personality, interests, and hobbies. This can make a profile appear in more searches and also have an impact on those who browse through it.
It is crucial to be accurate and honest in a profile. Members must not look to embellish their profiles with information that takes liberty with the truth. Incorporating positive but honest words and providing valuable information combined with some good photos is a real way to attract potential partners.
AsianDate members looking to meet their matches can use communication features to connect with other members including instant chat, video dating, and photo swap.
For more information, visit AsianDate.
About AsianDate
AsianDate is part of the Anastasia Family of sites, founded in 1993, which offers premium international dating to facilitate exciting and romantic companionship online between men and women all over the world. The Anastasia Family includes AsianDate.com, AnastasiaDate.com, AmoLatina.com, ArabianDate.com, and AfricanDate.com, which bring together over 20 million international users and more than 150 million online visitors annually. Additionally, over 2.5 million conversations are exchanged onsite daily. AsianDate is committed to member safety, customer satisfaction and the ongoing pursuit of innovation. Headquartered in New York, the Anastasia Family has additional representation in every country it touches providing a high level of customer service to a worldwide clientele. All members are able to communicate across a variety of top-notch multimedia platforms, including video chat and a mobile app for Android devices available in Google Play.
Media Contact
Company Name: AsianDate
Contact Person: Media Relations
Email: Send Email
Phone: +1 (212) 609-0533
Country: United States
Website: http://www.asiandate.com