Business Marketing Agency Launches A New Site To Scale & Expand Client Growth for Business and Company Professionals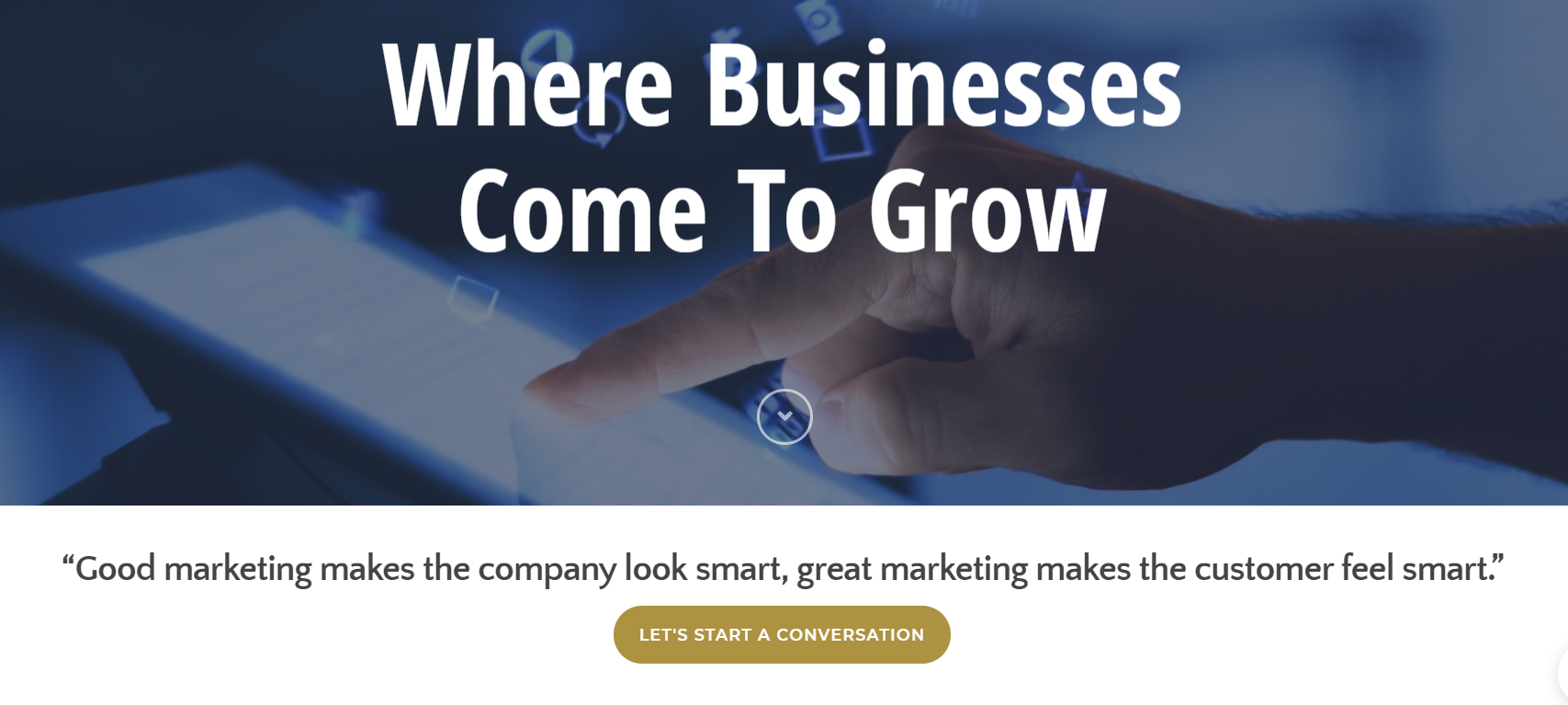 Nyrie Roos at Explosion Marketing has launched a new website for businesses and companies of all sizes who want to learn more about the robust and constantly evolving digital marketing industry. The site offers a hands-on approach to providing done for you services as well as training and consultancy for marketing teams that want to increase their client growth.
Explosion Marketing is a leading business and company digital marketing agency offering website design, SEO, social media, digital advertising, marketing teams training and consultancy services are announcing the launch of a new, fully responsive website.
Business and company owners and professionals looking to successfully grow their practice can visit the new Explosion Marketing site to explore different resources to help the business and company's to grow their client base and improve overall ROI on all digital and marketing, according to co-founder Nyrie Roos. The site was designed and developed by featured business marketing expert and Co founder of Explosion Marketing, Nyrie Roos and the team of experienced website design experts.
"Explosion Marketing is on the cutting edge of website design and is revolutionizing the way business and company marketing professionals can access key industry insights and marketing strategies to grow their practice and business system. The website offers free advisory sessions, on-going personalized support, effective digital marketing strategies, client-friendly websites, and professional marketing team training. Making it easier to provide direction for marketing campaigns and achieving results." – Nyrie Roos, Co-founder of Explosion Marketing.
The training and consultation services and marketing tips blog on the Explosion Marketing site address a broad range of topics on how to successfully implement a profitable client acquisition and marketing strategy.
The new site offers downloadable ebooks, blogs, guides and strategy calls focused on client growth. This includes digital marketing insight about social media marketing, website design, SEO/SEM strategies, review generation, and more to expand your marketing efforts.
Site Features Include:
Fully Responsive on Mobile & Tablets
Custom Designed Animation Components
Marketing Blog
Real Client Case Studies & Portfolio
Website SEO Audit
In addition to the services mentioned above, the new website offers an introductory free strategy advisory call with Nyrie Roos. According to Nyrie this allows owners and marketing managers to discuss their goals and marketing strategies to increase client referrals and leas, and scale their business, company or practice in just a few months.
The training courses offered inhouse and face to face were developed by Nyrie Roos an expert digital marketing strategist and consultant using proven step-by-step processes and methods used to develop 6+ figure marketing programs for a range of industries.
Business owners, company professionals and marketing managers interested in the training, consultative services, and our digital marketing services can call 0439 558 606 or get in touch using the contact form on the site.
About Nyrie Roos
Nyrie Roos is a co-founder of explosive marketing. She has trust and belief in her methodology; she works through with clients, to ensure they get the highest possible "end game" results. Her brand has educated over 1,000 businesses globally in different industries, including small to medium-size businesses through to Ken Blanchard &Tony Robbins coaches.
Contact Information

Contact: Nyrie Roos
Phone: Ph +61 439 558 606
Website: https://explosionmarketing.com.au
Media Contact
Company Name: Explosion Marketing
Contact Person: Nyrie Roos
Email: Send Email
Phone: 0439558606
Address:Suite 5 level 1/1 Sands St
City: Tweed Heads
State: New South Wales
Country: Australia
Website: https://explosionmarketing.com.au