Music-infused I'll Be Around gets digital release September 23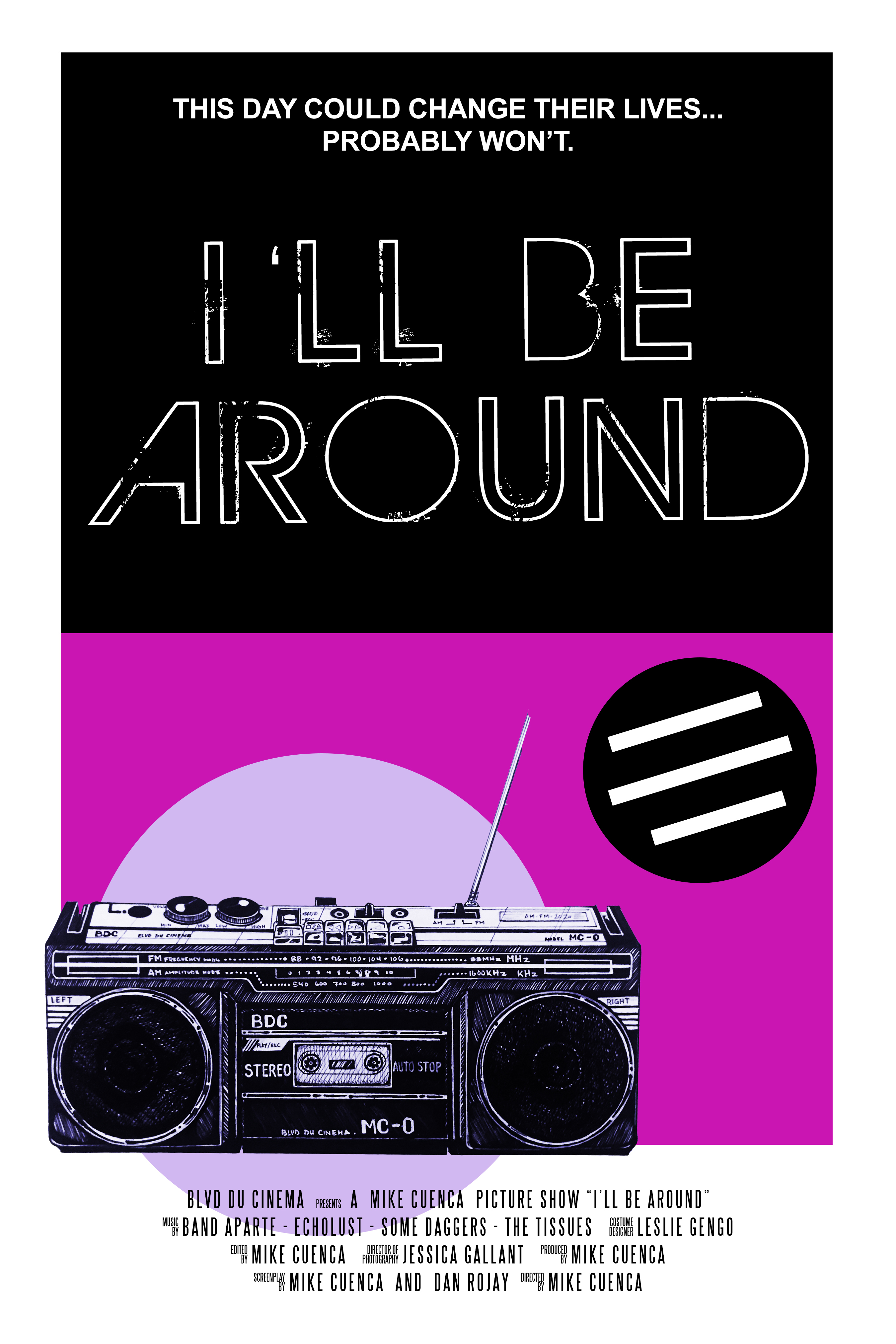 The film hails from filmmaker and musician Michael Cuenca
Featuring a cast of over fifty eccentric characters with special appearances by J Mascis (Dinosaur Jr), Jonah Ray, ("Mystery Science Theater 3000"), Frank Agnew (The Adolescents), Casey Royer (D.I.), and punk icon Pleasant Gehman, plus featuring music from the likes of Echolust, Band Aparte and The Electric West, I'll Be Around turns it up to 11 this September.
Against the backdrop of a post-punk music festival, dozens of struggling thirty-somethings deal with a wide variety of social and philosophical issues in their respective lives, from generational angst to premature ejaculation.
Like classic generational films such as Easy Rider, American Graffiti, or Dazed and Confused, I'll Be Around captures: how society's rules, expectations, and stereotypical goals in this day and age don't really apply. The film conveys a certain dialogue-driven level of angst, confusion, and comedy when dealing with the topic of finding purpose and footing in one's life. The story features a huge cast of characters of various races, sexual orientation, and beliefs; grappling with nostalgia for their adolescence while waxing intellectually social issues & the difficulty of making a living as an artist
In a recent interview, director Michael Cuenca said it was quite a task getting the film up. "We got it out to some producers. They would make it, but only if we focused on one band and their followers, and if we changed the fate of some characters… changed the ending. We said no way, that would defeat the whole purpose of this thing. We wanted to show a domino effect and how every person we come across, no matter how big or small the part, affects our lives. "Everybody plays their part." Like musicians in a band. …It is the most difficult thing I have ever worked on. I'm no spring chicken anymore and paying bills as a bartender, plus filming for long hours at a time, plus balancing everyday responsibilities put a tax on me. I wound up in the ER. And as usual, unable to afford a full crew, and with my assistant directors volunteering their time and rightfully being lured by paying gigs, I had to manage things on my own, with our DP Jessica Gallant being the only permanent crew member. Here's another Truffaut quote, "Making a film is like a stagecoach ride in the old west. When you start, you are hoping for a pleasant trip. By the halfway point, you just hope to survive!""
Starring Brendan Takash, Drew Clapp, E.D. Augustine, Frank Agnew, Joey Halter, Kat Yeary, Sarah Lawrence, Shane Brock, Sofia Grace, and Zachary Ryan Block, Short Cuts meets Slackers in I'll be Around available On Demand September 23 from Indie Rights.
Video Link: https://www.youtube.com/embed/1JsYzYHqE_E
Media Contact
Company Name: OCTOBER COAST PR
Contact Person: Samantha Kristy
Email: Send Email
Phone: 0011 +61 3 99996034 ext. 314
City: SUNNYVALE
State: CA
Country: United States
Website: https://www.ibafilm.com/