Valiant Eagle Inc. Partners With JiggaTV To Launch Its JiggaTV Channel
A subsidiary of Nimbus33 Inc., JiggaTV, enters into a joint venture with Valiant Eagle Inc. to bring quality content closer to the audience
Los Angeles, CA – Larry Smith and his team at JiggaTV, a subsidiary of Nimbus33 Inc., are staying true to their goal of providing quality information across different subjects to their audience with the recent collaboration with Valiant Eagle Inc. The joint venture will lead to JiggaTV receiving its own JiggaTV Channel, featuring a weekly top 10 video countdown as well as other interesting content to the audience.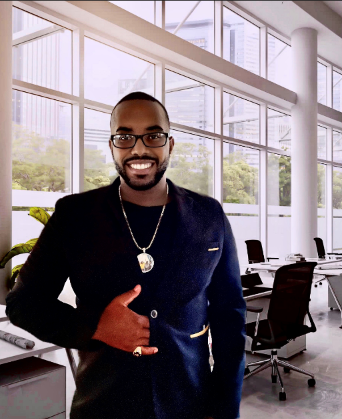 Millions of people in different parts of the world struggle to get the right information necessary to make life-changing decisions. Over the years, several information resources have emerged to meet the growing and diverse needs of consumers. Unfortunately, many of such tools do not meet the yearnings of people, which is where Larry Smith is looking to make a difference with the creation of Nimbus33 Inc. and its subsidiary, JiggaTV.
The collaboration with Valiant Eagle Inc. is a further reiteration of JiggaTV's commitment to ensuring that millions of people across the globe have access to the latest information across different subjects. The JiggaTV Channel will feature a top 10 video countdown, artist interviews, and a reality show amongst others. It will also provide a platform for talented content creators to display their craft to an international audience.
JiggaTV currently has an app designed to allow users of Android and iOS devices to view, watch, and stream content on all devices now. JiggaTV releases between 5 and 10 Jigga Reaction videos weekly, containing comedians, artists, and regular people displaying their honest reactions while watching different media content pieces. The move is in line with the current trend of reaction videos becoming a significant part of the way younger generations interact with media content.
For more information about JiggaTV as well as other projects from Nimbus33 Inc., please visit – www.Nimbus33.com.
About Nimbus33 Inc.
Nimbus33 Inc. was founded by Larry D Smith as a platform to simplify personal finance, helping people worry less about money and spend more time on the things that truly matter in life. The company has been in the network marketing blogging industry for over 7 years, with an online platform and mobile app containing information to help people achieve their goals.
Media Contact
Company Name: Nimbus33 Inc.
Contact Person: Larry Smith
Email: Send Email
Phone: 323-395-5001
City: Los Angeles
State: CA
Country: United States
Website: http://www.nimbus33.com/