Scandinavian Institute of Business Analytics (SCANBA) Introduces Free Experimental Design Web Application Safe and Easy To Use
SCANBA, a reputable business analytics, consulting, and training institute, proudly announces the launch of experimental design online to help data-driven professionals and business save cost and time
Finland – Scandinavian Institute of Business Analytics (SCANBA) announces the launch of their free experimental design web application for data-driven business people, professionals, and organizations. The application makes it possible for users to carry out important business analytics and processes using experimental design online.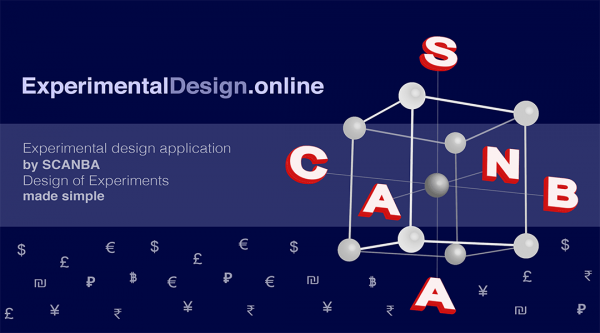 Features of the web application include factors and levels, factor analysis, regression model, and optimization. It's easy and safe to use and ensures business data privacy by not storing any information entered into it.
Experimental design is an integral part of business data analytics, regression modeling, and factor optimization. Proper utilization and implementation of this technique help to speed up project delivery time and reduce expenses. But for so many reasons, professionals have been unable to utilize the potentials of experimental design fully.
As an institute dedicated to business analytics and the utilization of modern technology to improve business operations, SCANBA worked to figure out the best way to utilize the powers of experimental design properly. The result is the creation of the experimental design online application. The app is built specifically to provide powerful digital tools and resources that businesses can use in gathering, processing, and utilizing business data.
Business data is critical to the survival of any organization, so they need to keep it safe. Most business analytic tools store critical data of businesses and consumers. If this data falls into the wrong hands, it can lead to serious security concerns for the company or even loss of income. Customer trust for companies that experience data breaches also reduces.
SCANBA built Experimental design online to follow the guideline and best international practices for data safety and security for businesses. That's why it doesn't store or record any data or information in any form.
Most data-driven marketing professionals and industrial engineers find it challenging to utilize business analytics applications that are too complex. Experimental design online works perfected on the browser, making it easy to use and get desired results.
For more information, please visit https://experimentaldesign.online/.
About Scandinavian Institute of Business Analytics (SCANBA)
Scandinavian Institute of Business Analytics (SCANBA) provides business analytics, consulting, and training for corporations, organizations, and startups. They are committed to the growth and development of businesses, especially in Northern Europe. The institute also offers certifications to help professionals with proper training in business analytics improve their careers.
Media Contact
Company Name: Scandinavian Institute of Business Analytics (SCANBA)
Contact Person: Kirsi Nicholson (The SCANBA Online Community Manager)
Email: Send Email
Country: Finland
Website: http://www.scanba.org/