Capital Smart City Islamabad Detailed and updated Overview by Royal Business Solutions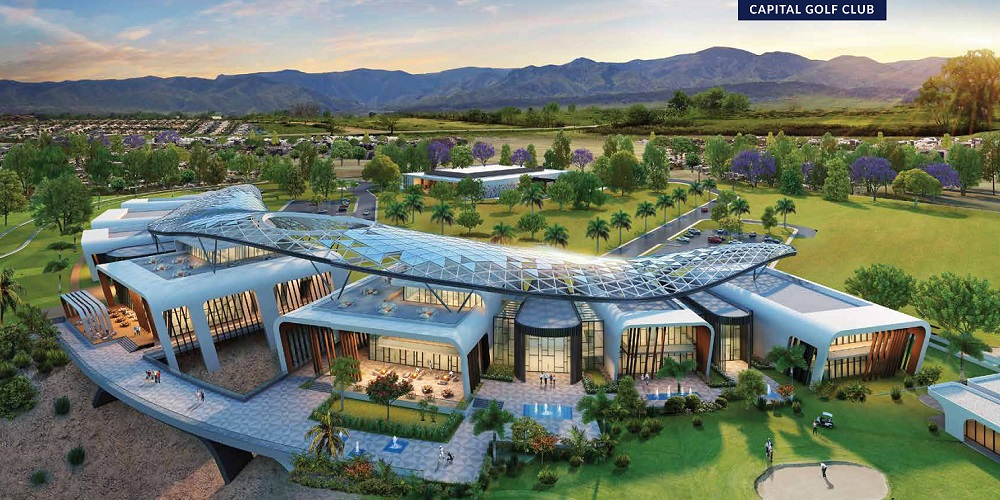 Capital Smart City is first ever smart city in Pakistan and 4th in Asia whereas 22nd Smart City in World which is designed by World re-known designer Surbana Jurong (SJ).
Capital Smart City Islamabad is first ever smart city in Pakistan and 4th in Asia whereas 22nd Smart City in World which is designed by World re-known designer Surbana Jurong (SJ). City is developed by the very famous Habib Rafiq (PVT) Limited working in real estate sector for more then 60 years.
This city attracts a large number of investors since its properly launched and is known by every common man in a very short period of time.
In this article we will have a look at what makes the city so special and what distinguishes it from other developing projects going around the country. Main Division of the article will be as follows:
Owners and Developers
Designers of the City
Master Plan
Division of Blocks
Smart Features
Facilities and Amenities
Location
No Objection Certificate
TotalLand
Price Plan
Booking Procedure
Conclusion
About RBS
Capital Smart City enjoys a prime location at M-2 Lahore Islamabad Motorway near the New Islamabad International Airport. Let's have a look at Owners and Developers of the City.
Owners and Developers
Owners and Developers are considered the face of any housing society as the infrastructure development depends upon the developers. Better the Quality, Greater the Product.
The City is joint venture between Habib Rafiq (PVT) Limited and Future Development Holdings (PVT) Limited FDHL.
Both are known for their quality of work and delivering them on time.
Habib Rafiq (PVT) Limited
Habib Rafiq (PVT) Limited is working for last 60 years in the field of construction and real estate. The Company has travelled ages to achieve this prestige and unparallel position in the field. Habib Rafiq (PVT) Limited have delivered many state-of-the-art projects like:
Multan International Airport
Kasur Tannery Pollution Control
Raw Water Reservoir Dam Khanpur
DHA Islamabad Phase-2
Convention Centre Islamabad
Motorways all across Pakistan
Right Now Habib Rafiq (PVT) Limited is engaged in Capital Smart City and Lahore Smart City, which are going to be giants of real estate and a symbol of innovation for sure.
Future Development Holdings (PVT) Limited.
Future Development Holdings (PVT) Limited is a group of companiesjoining hands to form one company under the Companies ordinance 1984. FDHL has come a long way to this point and have a team of highly experienced engineers, architects and designers.
FDHL is right now working on Capital Smart City Islamabad and M-2 Smart Industrial Park.
Designers
Capital Smart City Islamabad will be a city with futuristic approach. The City will be competing with other smart cities in the world like Singapore, Dubai, Oslo, Amsterdam, New York and London. It was necessary to built the city with a futuristic design.
To throw one's hat in the ring the developers of Capital Smart city have signed a contract with the world re-known designers of Singapore, the very famous Surbana Jurong (SJ).
If we mention all of the Surbana Jurong's Projects the list will be very long, hence concluding it on one statement that Surbana Jurong (SJ) have designed many smart cities in the world and many international gigantic airports in Arab region and list follows to many smart industries as well.
Smart Features of Capital Smart City
CapitalSmart City includes many smart features that hold the future. Some of them are mentioned below:
Load Shedding Free Environment
The most eco-friendly environment with 24 hours electricity supply is one of the smart features of CapitalSmartCity.
The City will be producing its own power which will be sufficient for the residents.
Automated Traffic Control System
The Smart Traffic control system is purposed by the developers with special lane assist system, this Automated Traffic control system will be able to measure density of traffic in each lane and assist accordingly. This model will help in controlling the flow of traffic in rush hours.
CCTV with Facial and Object Recognition
Capital Smart City focuses highly on security and safety of its inhabitants, up to date cameras with facial and object recognition are to be installed in Capital Smart City. These cameras will also be night vision and other than that manual surveillance will help the citizens to move freely within a secure gated community.
Free WIFI Hotspots
You won't go out of data while being resident of Capital Smart City as the city aims to provide free WIFI to public places such as Hotels, Restaurants, Bus Stations, Shopping Malls and other public places.
Electric Bikes
Along with walking and jogging tracks there would be a track for cycling as well. Electric bikes will be available for the citizens to move here and there hustle free and it will also help to keep the environment eco-friendly.
Master Plan
Master Plan of Capital Smart City distinguishes it from others as the city is divided into 15 districts. Each district will be classifying its own speciality.
Let's have a look at each district separately:
Gate Precinct
Gate Precinct is main entrance of the CapitalSmartCity and also the first district. The district comprises of intelligent buildings and Shopping malls, furthermore, it includes 5 Star hotels and many brand outlets.
Panda District
Right next to Gate Precinct there is Panda District. Panda District is most closely attached to CPEC Route and it is going to be the trading hub in Pakistan as the city will hold many trading activities. The city will be enriched with Chinese culture. Other than that, the district will be holding a shopping mall based on Chinese infrastructure, which will be first of its kind in Pakistan.
Aviation District
Aviation District will be helping the aviation sector in many ways as it will be training many of the crew members in its institutes, including flight kitchen staff and other aviation officers.
Health Care District
Health Care District will be featuring many hospitals and clinics working 24/7 for the inhabitants of CapitalSmartCity.
To keep the inhabitants safe and sound city is paying extra attention on this district and hospitals working in it will be state-of-the-art whereas medical colleges will also be serving the residents.
Crystal Lake
Crystal Lake will be featuring many lakes, streams and fountains. Other than this residents will enjoy hotels, restaurants, cafes and resorts with amusing views of streams. IT Hub and Media Hub will also be featuring in Crystal Lake.
Lake View Terrace
Lake view terrace also resembles with Crystal Lake. The theme of both Districts is almost same as it also features hotels, cafes and restaurants along the lake side. Lake View Terrace will be helpful place after a hectic week at work to enjoy the weekend and enjoy the soothing views of the lakes and streams.
Education Districts
Education Districts includes many Schools, Colleges and a two Universities. Owners and Developers are focusing highly on education and are eager to built quality educational institutions in Pakistan. For this purpose, National Defence University and Capital Smart City have joined hands to form an Institute under the same flag as NDU. NationalDefenceUniversity is a top educational Institute in Pakistan working since 1970.
Financial Square
Financial Square is the nearest district to Islamabad International Airport and features the CPEC tower which will eventually be a trade and business hub. Other than that, it features Pakistan Financial Centre and Qatar Financial Centre.
Capital Hills
Capital Hills is one of the best districts of the capital smart city. It features 18-hole PGA standard golf course and whole district presents a theme of a golf course. Serenity of the golf course brings lush green sights to the eyes.
The Terrace
The Terrace will also be presenting views of the lakes and will also be one of the most luxury and peaceful district in the CapitalSmartCity.
Overseas District-1
Overseas districts-1 will be a complete residential district in the CapitalSmartCity. The District will feature many of the residential units and Residential Plots. Other than that, it will be featuring Smart Villas Trivelles and low-rise apartments.
Cultural Heritage
A model village will be designed to present the culture of all four provinces of Pakistan. Capital Smart City owners are focused to promote tourism in the country through this district.
Sports Districts
Sports Districts is specially designed to promote sports activities in Pakistan. Since Pakistan have produced many heroes in Cricket and it is a game very closely and emotionally attached to the nation, keeping this in mind Capital Smart City features an International Cricket Council Standards Stadium. Moreover, Racing tracks, Olympic Stadium, OfficialSportsAcademy and many residential apartments are also included in Sports Districts.
Executive Block
Executive Block is the heart of CapitalSmartCity and features high-end user-friendly services like High-Rise apartments, this area is specially designed for families with residential units of 5 Marla, 7 Marla, 10 Marla, 1 Kanal and 2 Kanals.
Hills View Heights
HillsViewHeights describes itself by its name, this district of Capital Smart city will feature high-rise residential towers facing M-2 Motorway and will be connected to BRT as well.
Location
Location is most important factor in real estate. Capital Smart City enjoys a prime Location on M-2 Motorway near the Thalian Interchange. Project also enjoys the leverage of being closely located to NewIslamabadInternationalAirport. It takes 5 Minutes drive to the NewAirport. There are also many other neighbouring Housing Societies going around near the Capital Smart City like:

Total Area
Capital Smart City covers a total of 75,000 Kanals of land in first phase whereas the developers are planning to extend it more.
NOC
No Objection Certificate or NOC is the legal Status of any housing project. Capital Smart City lies under Rawalpindi Development Authority and enjoys legal status from Rawalpindi Development Authority RDA. So, the society is 100% legal and investing paradise.
Price Plan
Booking Procedure
Registration / Transfer Form.
NICOP / CNIC of self & Nominee.
Payment Receipts / Pay Order / Draft.
2 x photographs.
Membership Performance.
Signature & Thumb impression form

Conclusion from RBS
We can conclude the debate by stating that Capital Smart City is a gigantic housing project near the New Islamabad International Airport.
The project features many smart facilities which are not common in Pakistan and being the first smart city in Pakistan the city is attracting a lot of investors. Royal Business Solutions highly recommends Capita lSmart City and rates it 10/10.
Media Contact
Company Name: Royal Business Solutions
Contact Person: Adeel Riaz
Email: Send Email
Phone: 03335180001
Address:Office no 3, Umer Plaza, River View Commercial, Bahria Town Phase 7
City: Rawalpindi
Country: Pakistan
Website: rbsland.com