QuickHR Continues To Bag Awards For Their HR Solutions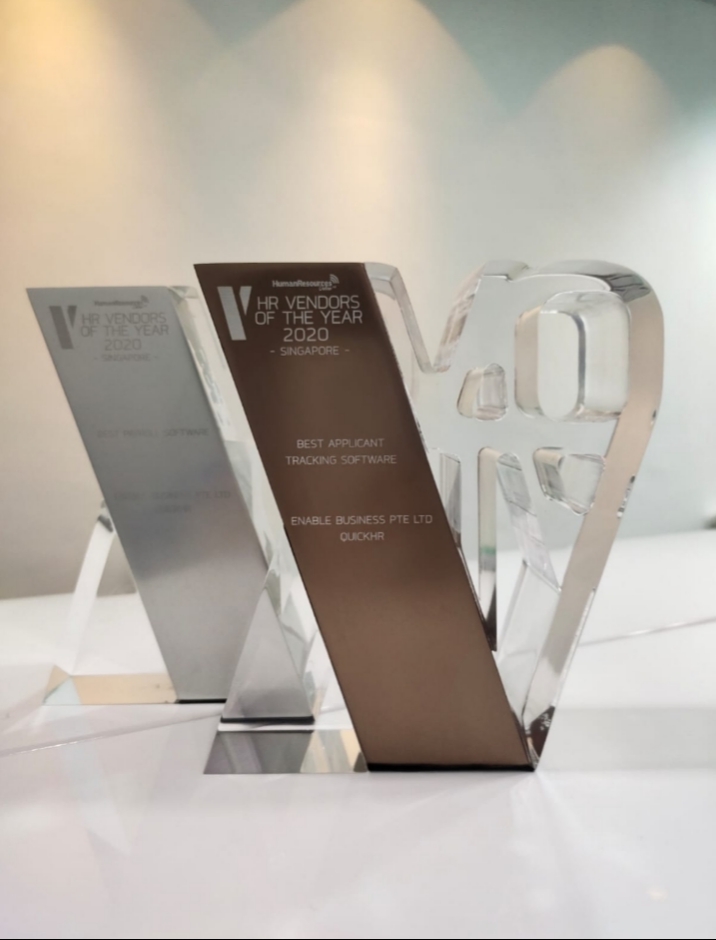 Providers of HR automation solutions, QuickHR, receives more accolades for their range of human resource software applications
QuickHR has undoubtedly established their position as one of the most sought-after providers of solutions for the next generation agile workforce, with recent awards from stakeholders in the HR industry substantiating this claim. The company delivers an all-inclusive cloud-based solution that helps businesses to effectively manage their personnel.
Regarded as Asia's top HR software provider, QuickHR has a team of highly experienced and forward-thinking professionals delivering products and services designed to eliminate the problems plaguing traditional HR platforms. The products offered by the company include payroll management, leave management, claims management, timesheet & attendance, appraisals, biometrics, applicant tracking system, and learning management systems.
The solutions offered by QuickHR are designed to be compatible with all devices, irrespective of the operating system, with seamless integration between software and hardware to allow as many businesses as possible, regardless of the industry, to automate their process, reduce staff turnover, and improve productivity.
QuickHR is trusted by more than 2000 companies across the globe, amid rave reviews from users and stakeholders in the HR industry. In a related development, QuickHR received the Silver Award for Best Payroll Software and the Bronze Award for Best Applicant Tracking Software at the 2020 HR Vendor of The Year Awards ceremony.
Without question, QuickHR will continue to take the initiative amidst an age of uncertainty brought about by the COVID-19 pandemic, serving current and prospective clients alike through their one-stop HR solutions.
For more information about QuickHR and the plethora of solutions they offer, please visit – https://quickhr.co/. QuickHR can also be found across social media, including Facebook, LinkedIn, Instagram, and Twitter.
About QuickHR
QuickHR was founded to deliver cloud-based solutions to replace traditional server-based Human Resource Management Software (HRM). Over the years, the company has grown in leaps and bounds, extending the power of cutting-edge cloud-based technology to over 2,387 companies and 95,480 users daily.
Media Contact
Company Name: QuickHR
Contact Person: Gabriel
Email: Send Email
Phone: +65 6908 8158
Address:60 Paya Lebar Rd, #07-38 Paya Lebar Square
City: Singapore 409051
Country: Singapore
Website: quickhr.co