Lava Bentley Blake, founder of Lava Streetwear, meets with Snoop Dogg, gifts him a big bag of Lava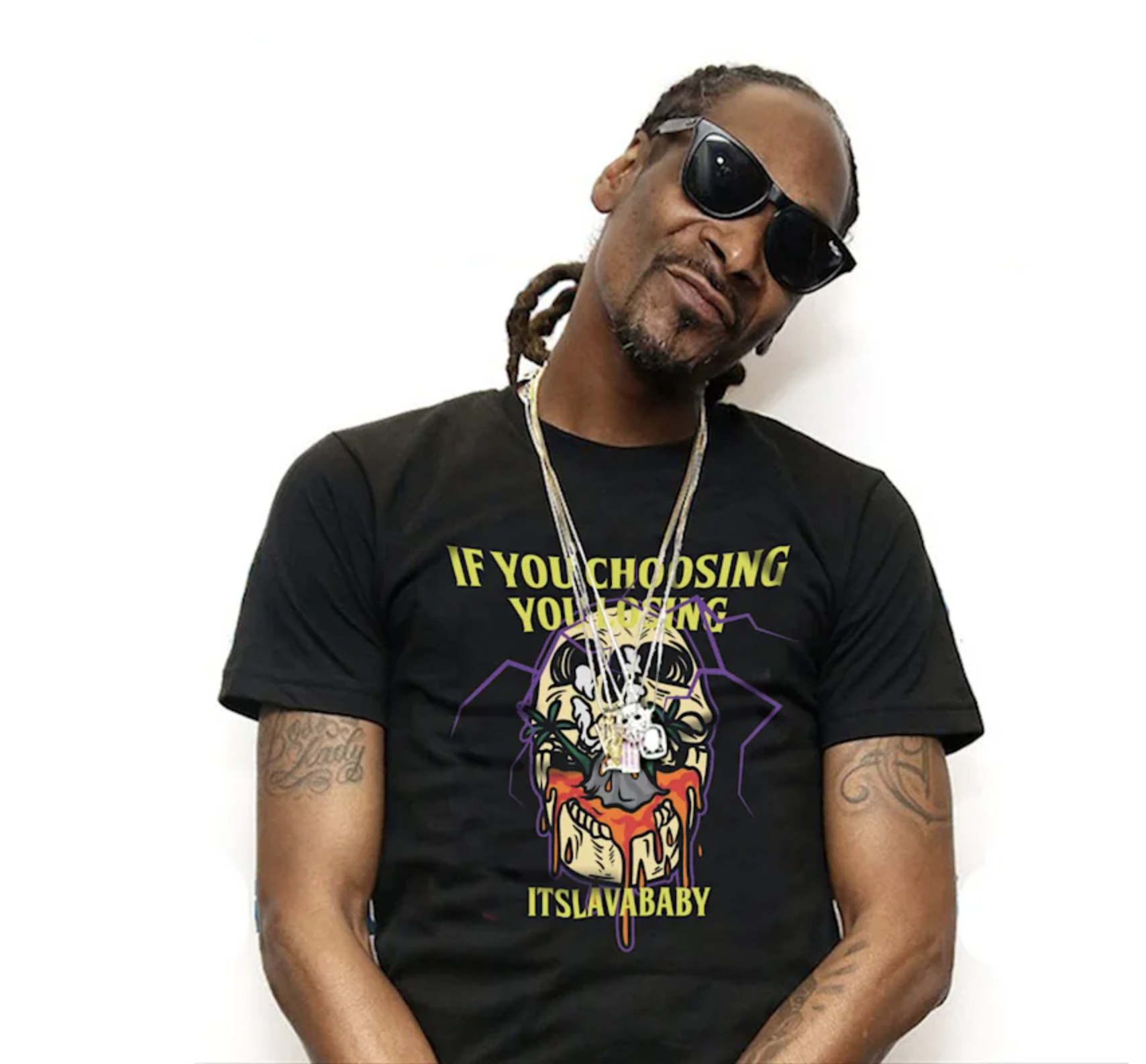 Renowned fashion entrepreneur, singer-songwriter and CEO of Lava Streetwear, Lava Bentley Blake is delighted to have finally met with legendary American rapper, songwriter, media personality, actor, and businessman, Snoop Dogg.
As an entrepreneur in the fashion line, Lava Bentley revealed he has always been a big fan of Snoop Dogg who, himself, is also an icon and massive influence in the street fashion world. Such was Lava's admiration of Snoop that he got a photoshoped picture of Snoop wearing a Lava branded T-shirt.
Lava met Snoop in an album listening party where he gifted the 50-year-old legendary artiste a big bag of Lava. He described Snoop as cool, humble and very down to earth, and wished he had more time to speak with him on some issues.
Lava Streetwear brand was born out of Lava Bentley's relentless determination to be successful financially. While pursuing this dream, he landed in prison for 3 years when he was 19 years old. After getting out he got one of the best jobs in his small town, and also helped his friends to get jobs his first signs of being a natural leader, then finished 3 years of probation and moved to California to pursue his dreams of being an entertainer.
Lava Bentley Blake has been described as an "innovative trailblazer". His relentless obsession for success has now earned him a streetwear brand that celebrities wear. This story of failure to success inspires and motivates a lot of people because most people with 20 felonies from Bedford, Virginia wouldn't dream of moving to Los Angeles to actualize they're dreams. This shows Blake's vision and Belief in himself to persevere from major setbacks. This is also why Blake's listeners believe every word out of blakes mouth because they know he can relate to them. They see him make it they feel they have a chance.
Lava Bentley who has been described as the next 'big star' in both music and fashion doesn't just sell clothes, he gets emotionally connected to his community and has built a cult following called Lava Nation.
Media Contact
Company Name: Lava Streetwear
Contact Person: Lava Bentley
Email: Send Email
Phone: 310-879-7239
Country: United States
Website: lavastreetwear.com