BEKU, a brand specializing in customized clothing for dogs, launched a global service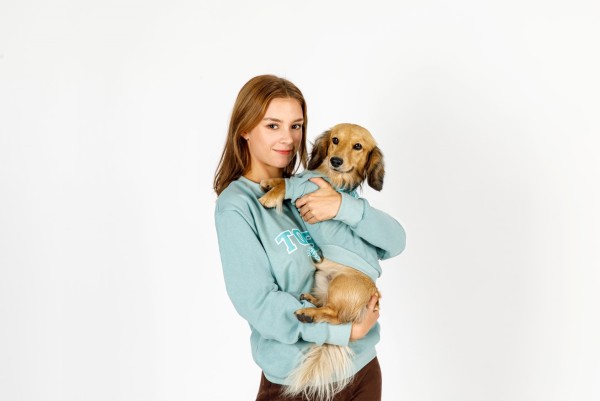 Beku : Trustworthy dog custom clothing manufacturer
Beku, specializing in dog clothing, launched custom dog clothing service around the world through Kickstarter from November 15, 2022. It started with the hope that dogs of any body type could spend warmly on cold days without any inconvenience in wearing clothes.
Beku is equipped with many sewing experts, programs, and equipment for making custom-made clothing for dogs, so even one piece can be made immediately and can be received quickly.
Limited-size pet clothes on the market
Each dog breed has various physical characteristics, ranging from the size of a palm to an adult male size. However, dog clothes the size of a common dog body are mass-produced on the market, and only a few altered sizes can be found.
Beku's founder, Sujin's dog also has a longer waist and a narrower body than other dogs, making it difficult to find clothes that will fit it on the market. There are many other dog owners who experience this inconvenience as well, but customized clothing for dogs is expensive and difficult to order because it takes a lot of time to make them. Thus, rather than customizing dog clothes, owners tend to just look for clothes on the market.
Customized dog clothes
Many people must have worn clothes that do not fit your body. If you wear such clothes, the design is not only strange but also causes a lot of inconveniences when moving. Similarly, dogs might also feel uncomfortable with clothes that do not fit them, but they can't tell that to us.
Therefore, Beku would like to offer consumers a customized dog clothing service, allowing for quick and easy production of clothes that will fit their dogs at a reasonable price.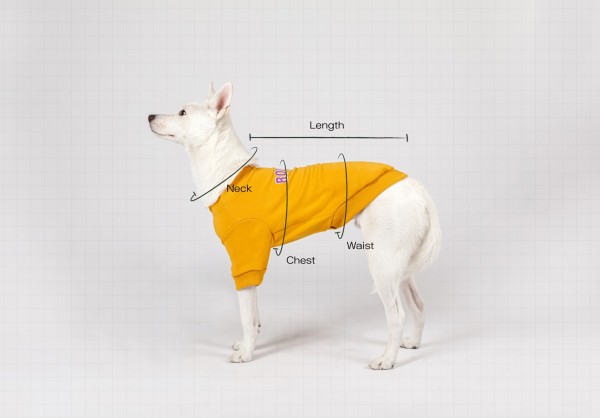 Advantages of BEKU dog clothes
1. Beku provide clothes that are perfectly fit for any type of dog through easy order.
2. Print your dog's name on their clothes.
3. Produce clothes with comfortable and high-quality fabric, making them easy to wear when moving.
4. Beku provide customized clothing for dogs at reasonable prices through fast delivery.
Beku is a company that specializes in dog clothing, and since early this year, it has continuously conducted research on clothing tests, sizes, and designs for dogs with various large dogs and unique body types around the world.
For dogs that do not fit the size of clothing on the market, if you provide the dog's neck, chest, belly, and back lengths, it will make clothes tailored to your dog's body.
In addition, the dog's name is printed on the clothing to present the only one-of-a-kind clothing in the world. Matching t-shirts that can be worn with the family can also be made.
The material of the fabric is composed of a soft and stretchy material fabric and a thick padding fabric that can be worn warmly in cold winter, so it is more comfortable for dogs to move and provides customized clothing that can be applied to various seasons or weather.
Beku have years of experience in making dog clothes and have worked on projects to minimize errors through many customized dog clothing production tests before launch. Thus, Beku promise to provide the best clothing for your dog, which is more suitable than those purchased from other pet shops.
Media Contact
Company Name: BEKU
Contact Person: CHOI SUJIN
Email: Send Email
Phone: +82 53 653 0938
Country: South Korea
Website: www.kickstarter.com/projects/beku/beku-tailored-clothes-for-your-dog?ref=discovery&term=beku